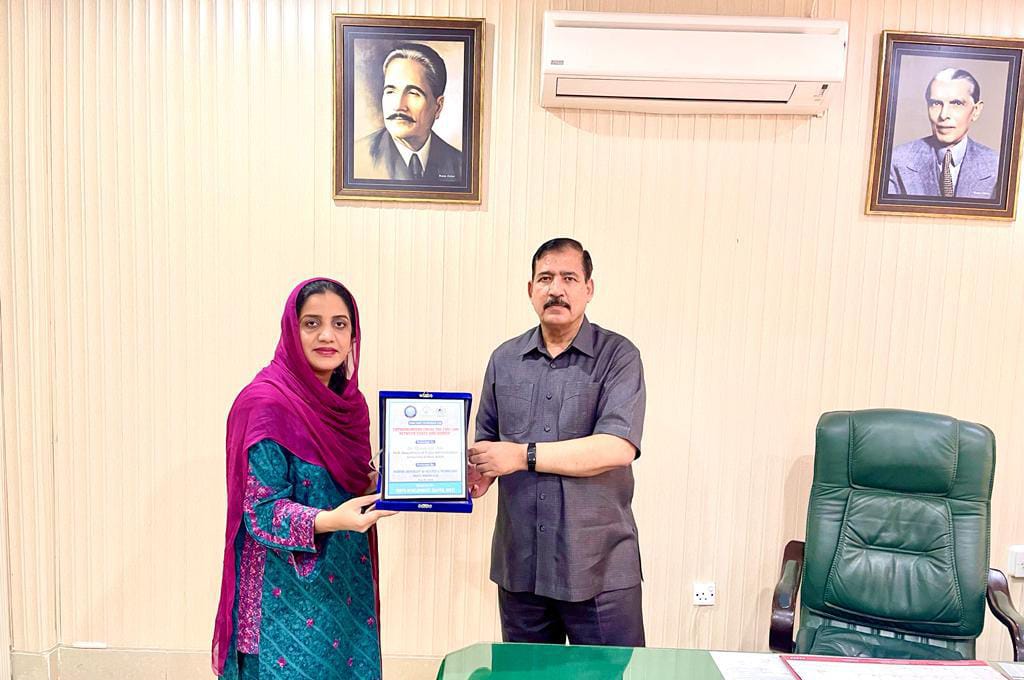 Youth Development Center of Mirpur University (YDC-MUST) hold a Seminar on " Entrepreneurs Cross the Fine Line between Crazy and Genius"
May 30, 2023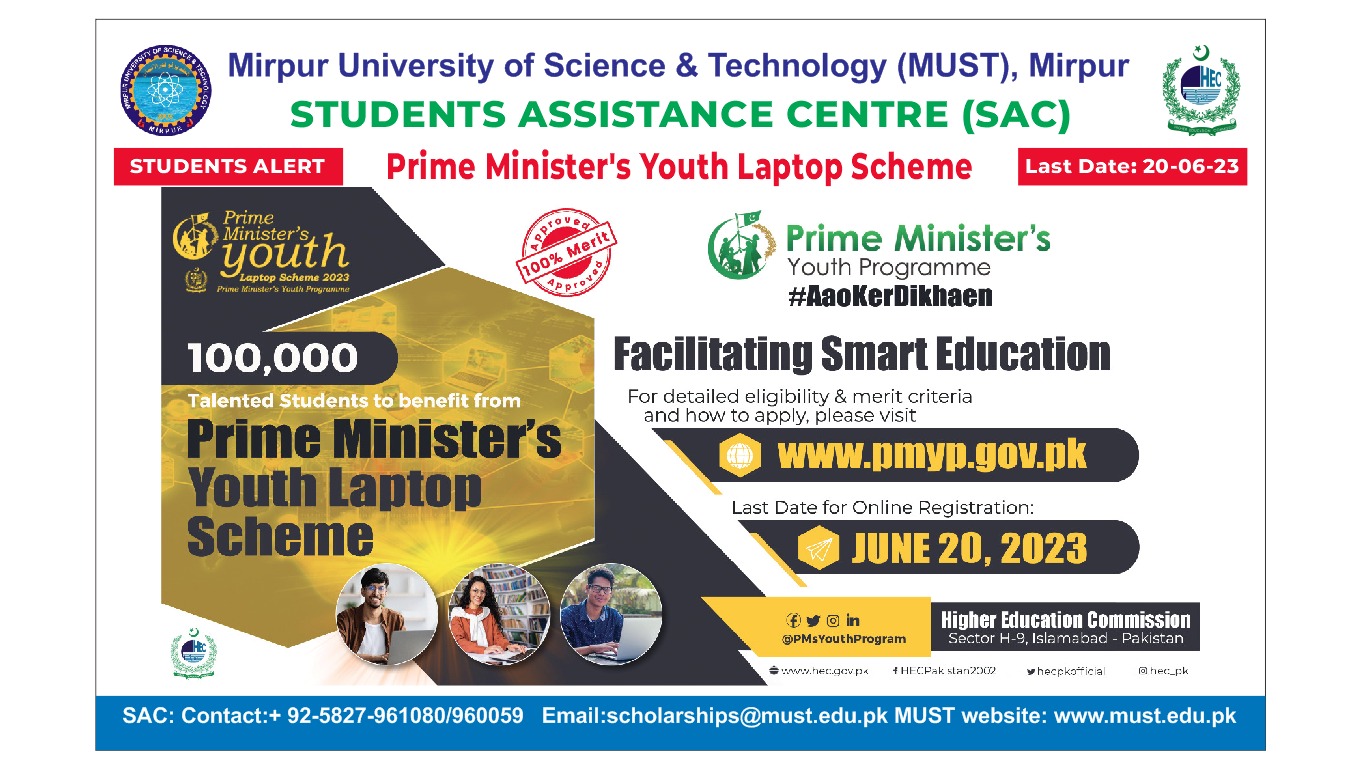 Prime Minister's Youth Laptop Scheme 2023
May 30, 2023
Mirpur University hosted a Webinar to Condemn G-20 Summit in Indian Illegally Occupied Jammu Kashmir (IIOJK)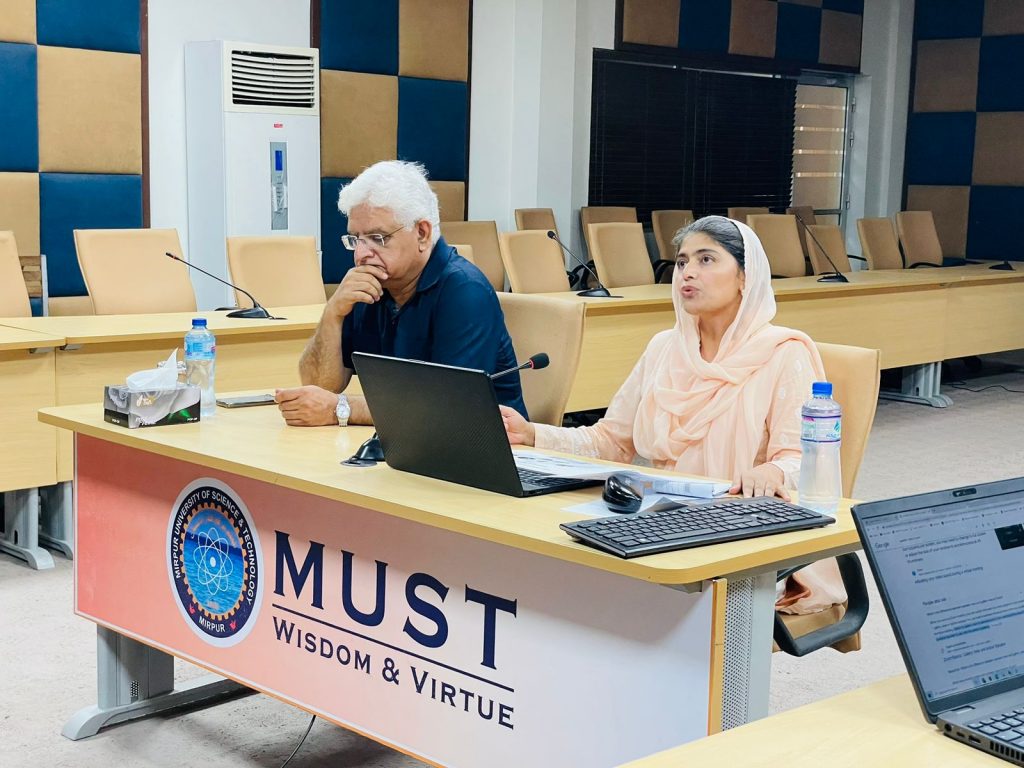 Mirpur University of Sciences and Technology (MUST), Mirpur AJ&K organised a Webinar against G-20 Summit in IIOJK with a title G-20 Summit in IIOJK & India's Nefarious Designs in the Video Conference Room of City Campus of the University.
The session was attended by following prominent participants: –
1. Mr. Ali Raza Syed, Chairman Kashmir Council EU (Brussels)
2. Dr. Imtiaz Khan, Human Rights Activist / Professor at George Washington University (USA)
3. Mr. Syed Faiz Naqshbandi, Senior Leader APHC
4. Mrs. Shamim Shawl, Human Rights Activist / Permanent Representative of IMWU
5. Mr. Muhammad Shakeel, Ex-Director AJ&K Radio
6. Dr. Saira Farooq Shah, Chairperson Department of Education MUST, Mirpur AJ&K
Participants of the Webinar said G-20 Summit in IIOJK is a total contravention of UN resolutions and it is conflagration of International norms, by holding G-20 Summit / Tourism Meeting in Indian Illegally Occupied Jammu Kashmir (IIOJK), India is trying to portray that after revocation of Articles 35A / 370 in August 2019, everything is going back to normal, things have been mainstreamed and IIOJK has become an integral part of India and is progressing now. However India has failed to prove it, because the media is controlled, journalists are in jail, Human Rights Activists are not allowed travel around the world. If the people have accepted Indian occupation, why don't India remove 1 Million Forces, let the people come out and express their views. They are under duress, population have been caged.
Participants further said India wanted to bring 200 delegates in G-20 Summit but there were only 40 people who came from low level European countries. It has been a failure and to the extent it has backfired. China, Turkey has not participated in G-20 Summit, while Egypt, Indonesia and KSA stayed away from it.During the preparations of G-20 Summit, there have been alot of Human rights violations going on. Houses of many Kashmiri leaders have been raided, schools have been closed, shops have been opened forcefully to show International community that everything is very much normal after August 5th 2019.
Speakers appealed to the World Community to come forward and play their role for peaceful settlement of the Kashmir issue according to the will of the people of Jammu and Kashmir. It was highlighted that Indigenous Kashmiris are facing a lot of backlash of the revocation of the Articles 35A and 370. Talks on International Media show that minorities are not safe in India, Modi wants show the world that it is the biggest democracy, have a big market however people understand it's a fascist regime.
Participants said India has started this reign of terror in IIOJK back in 1989, it is not only the Modi Govt though the Modi Govt has been very fabricio and Fascist Govt but Human rights abuses started much before. During Congress regime in 1990, Kashmiris protested against Indian occupation and they were oppressed by brutal force. Several major incidents took place while Congress was in power at Delhi. The affliction of Human rights abuses on Kashmiris has been a continued policy of Indian Government.
The participants also discussed the way forward to bring peace in South Asia, to flourish the people of South Asia and unanimously agreed that there is only one way forward, which is to resolve Kashmir issue as per the wishes of the people of Jammu and Kashmir as only solution is to have the Referendum, the plebiscite and let the people of Kashmir to decide. World must know that Kashmir being left unresolved can have disastrous consequences and world can emphasize on India that they need to come to negotiating table with genuine leadership of Kashmir and Pakistan to resolve this issue.