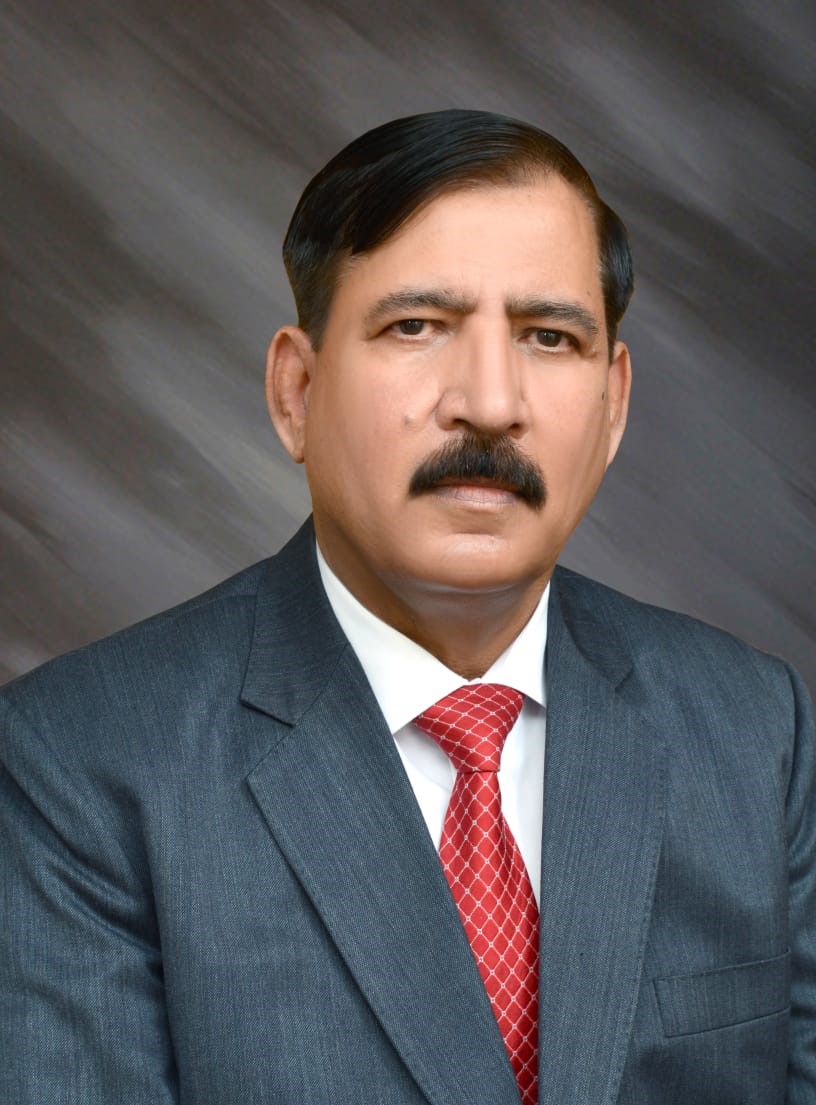 Vice Chancellor's Message
Prof. Dr. Muhammad Younus Javed, SI(M)
Mirpur University of Science and Technology (MUST), Mirpur, Azad Jammu and Kashmir (AJK) is a prime seat of learning for the students of not only the State of Azad Jammu and Kashmir but also for all interested applicants from all over Pakistan and abroad. MUST was established with a vision to produce competent professionals who would be instrumental in the development of a prosperous society.
MUST has an excellent teaching, learning and assessment environment and is continuously improving its standards of quality pertaining to cognitive, affective and psychomotor domains of Bloom's Taxonomy.
Our academics continue to undertake meaningful R&D through engagement of highly qualified & experienced faculty, use of state-of-the-art labs and teaching curriculum of international standards.

---
Empowering Minds, Shaping Futures
Unlock Your Potential at MUST!
---

MUST Administration & Faculties

MUST Inked Memorandum of Understanding with Character Education Foundation (CEF) to Boost Cooperation in Quranic, Character & Community Education

MUST, Mirpur signed MoU with Youth International Conclave (YIC) & Aliya Begum Diagnostic, Cancer Care Center & MAA Foundation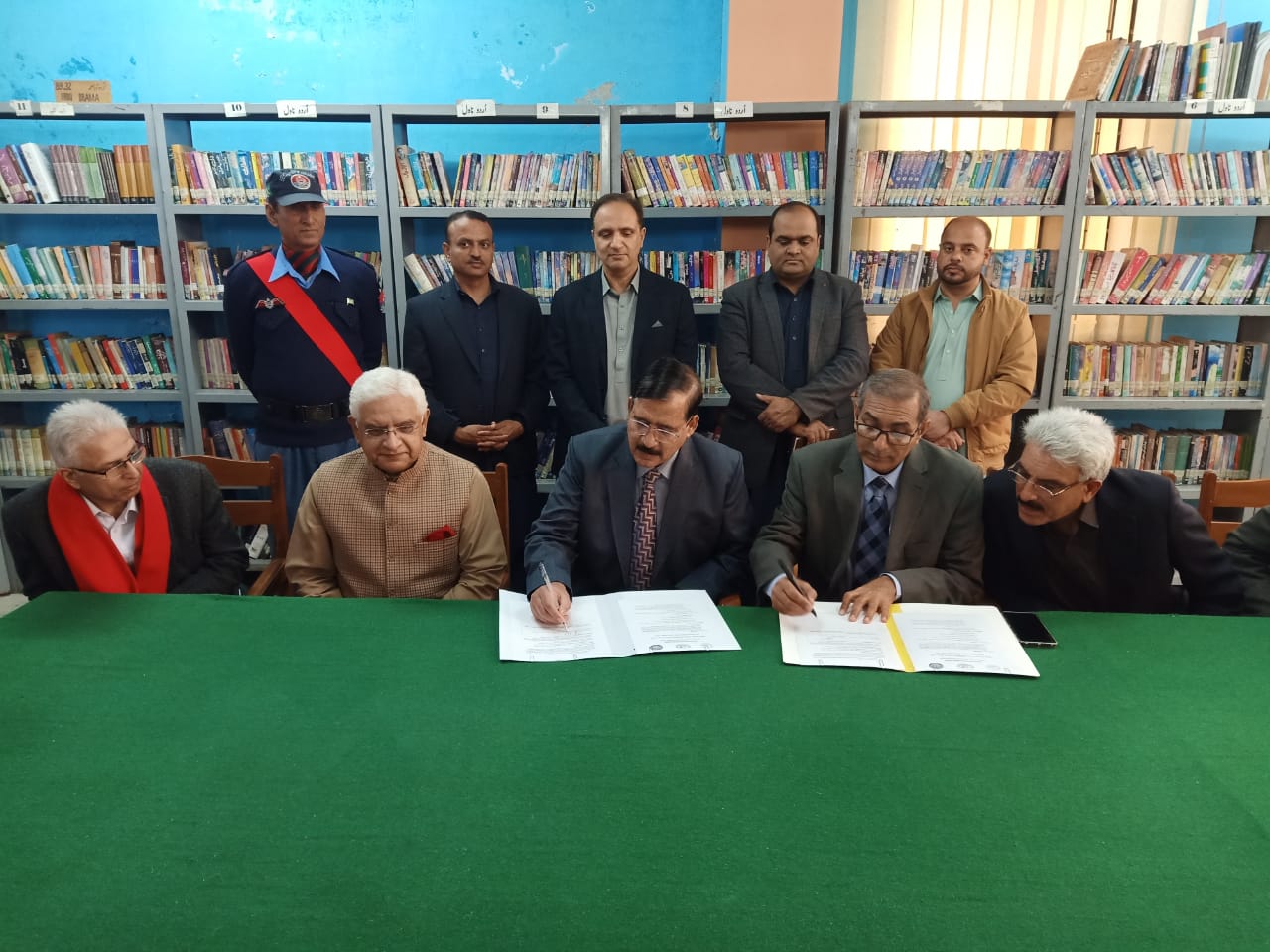 MUST, Mirpur Inked MoU with Mian Muhammad Bakhash Public Library Mirpur Aj&K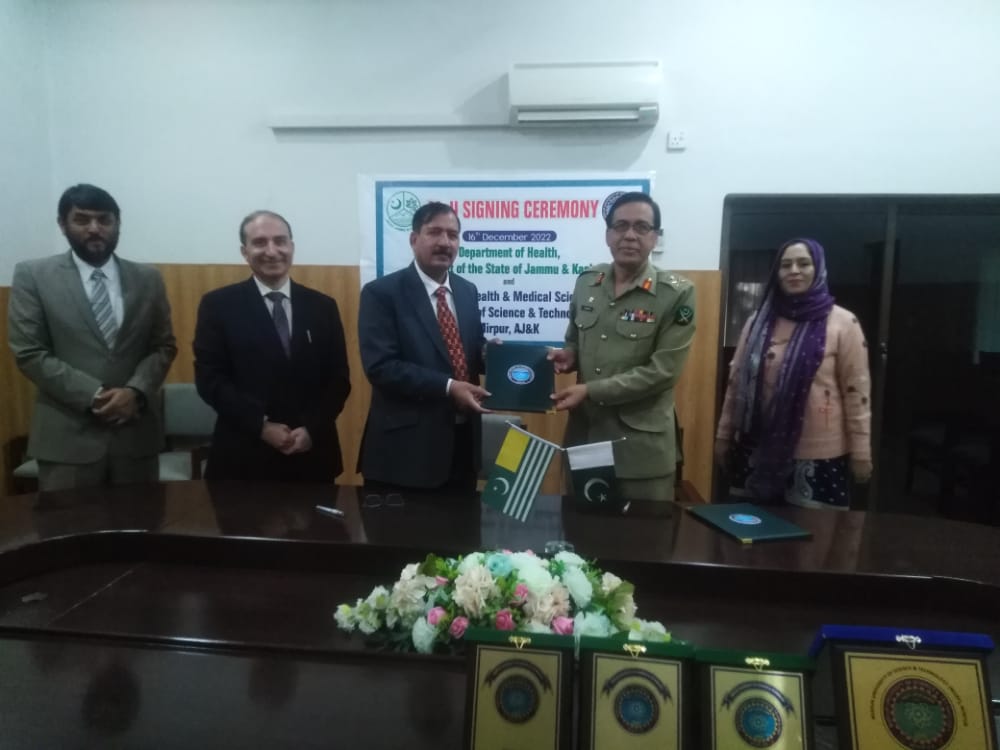 Faculty of Health and Medical Sciences of Mirpur University & Health Department of AJ&K inked MoU to Boost Cooperation & Research in Allied Health Sciences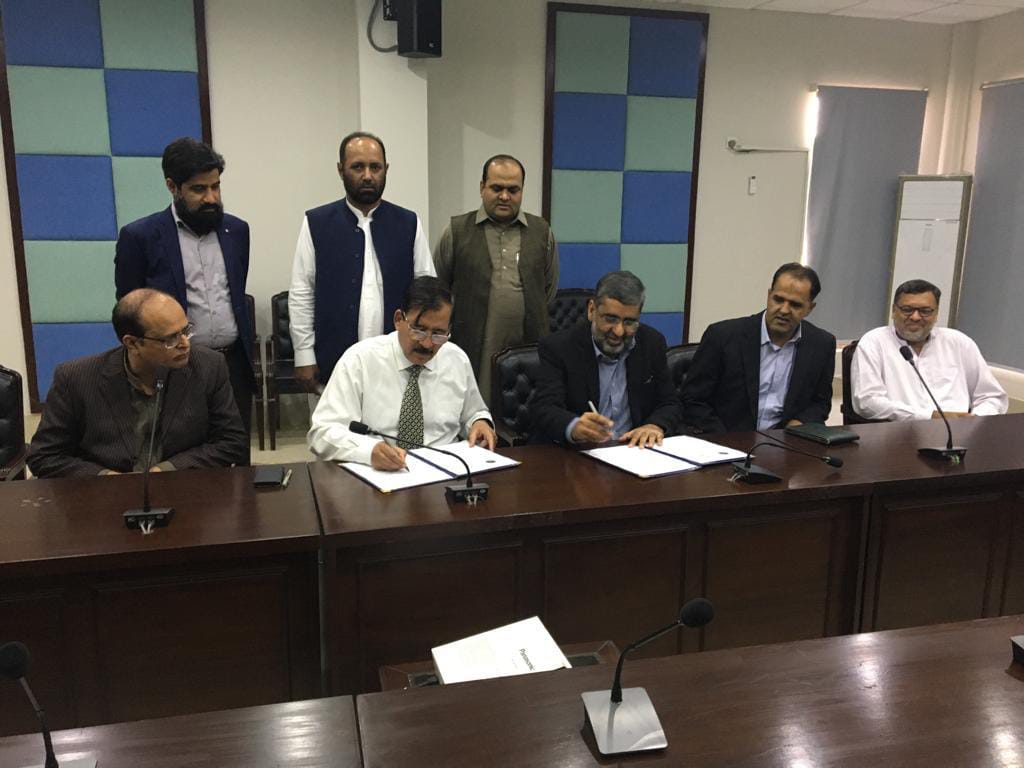 MUST, Mirpur signed MoU with Alkhidmat Foundation AJ&K on the Local Start-Up Financial Assistance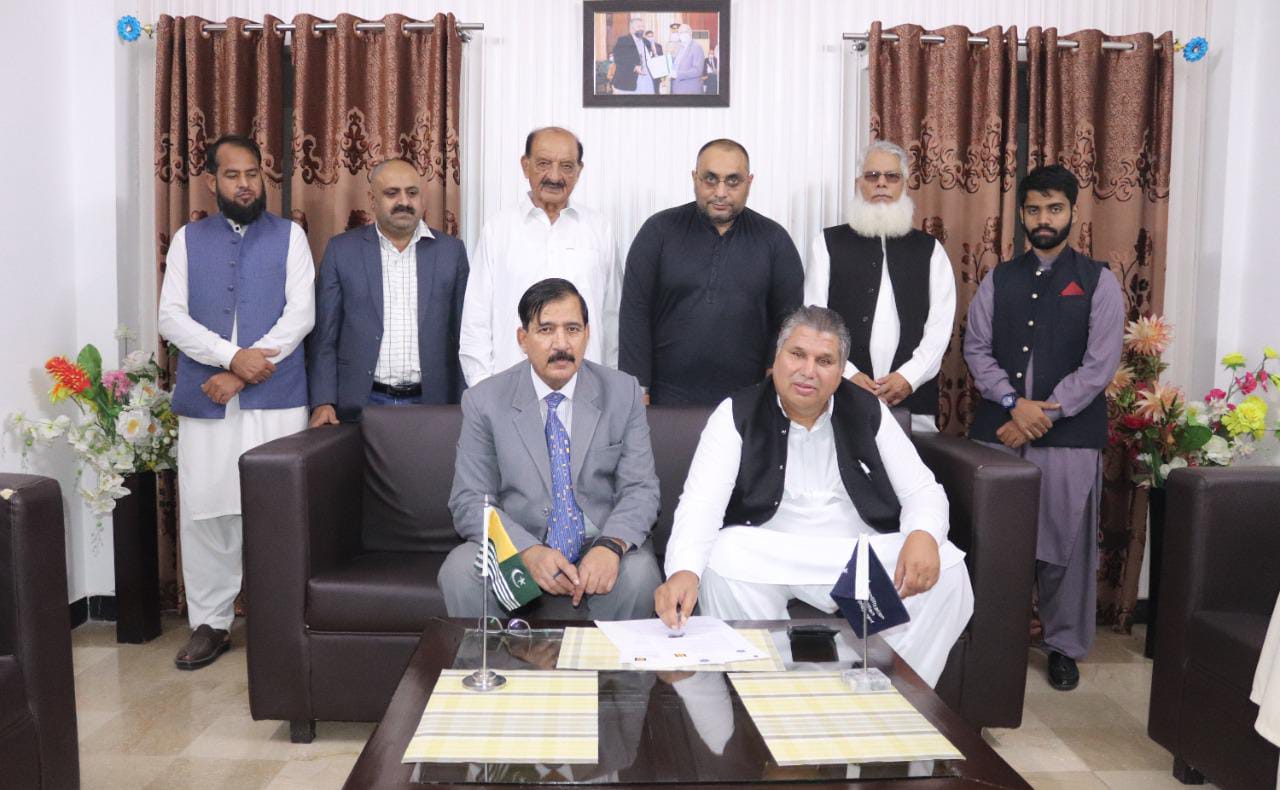 MUST Inked an MoU with Azad Kashmir Association for the Blind (AKAB) for Academic Exchange Program and Volunteer Work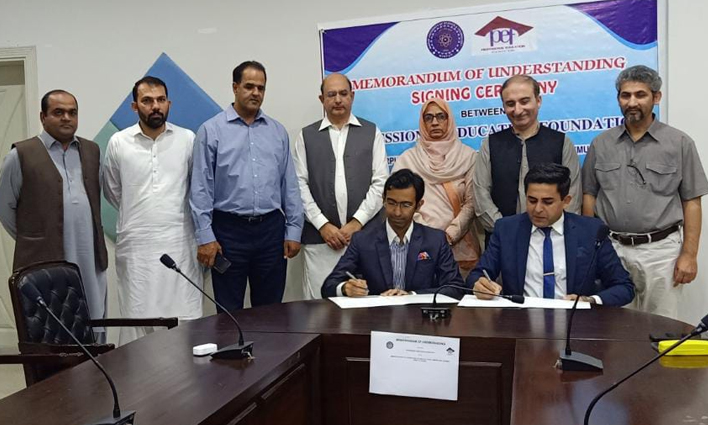 MUST Signed MoU with Professional Education Foundation (PEF) for Undergraduate Scholarships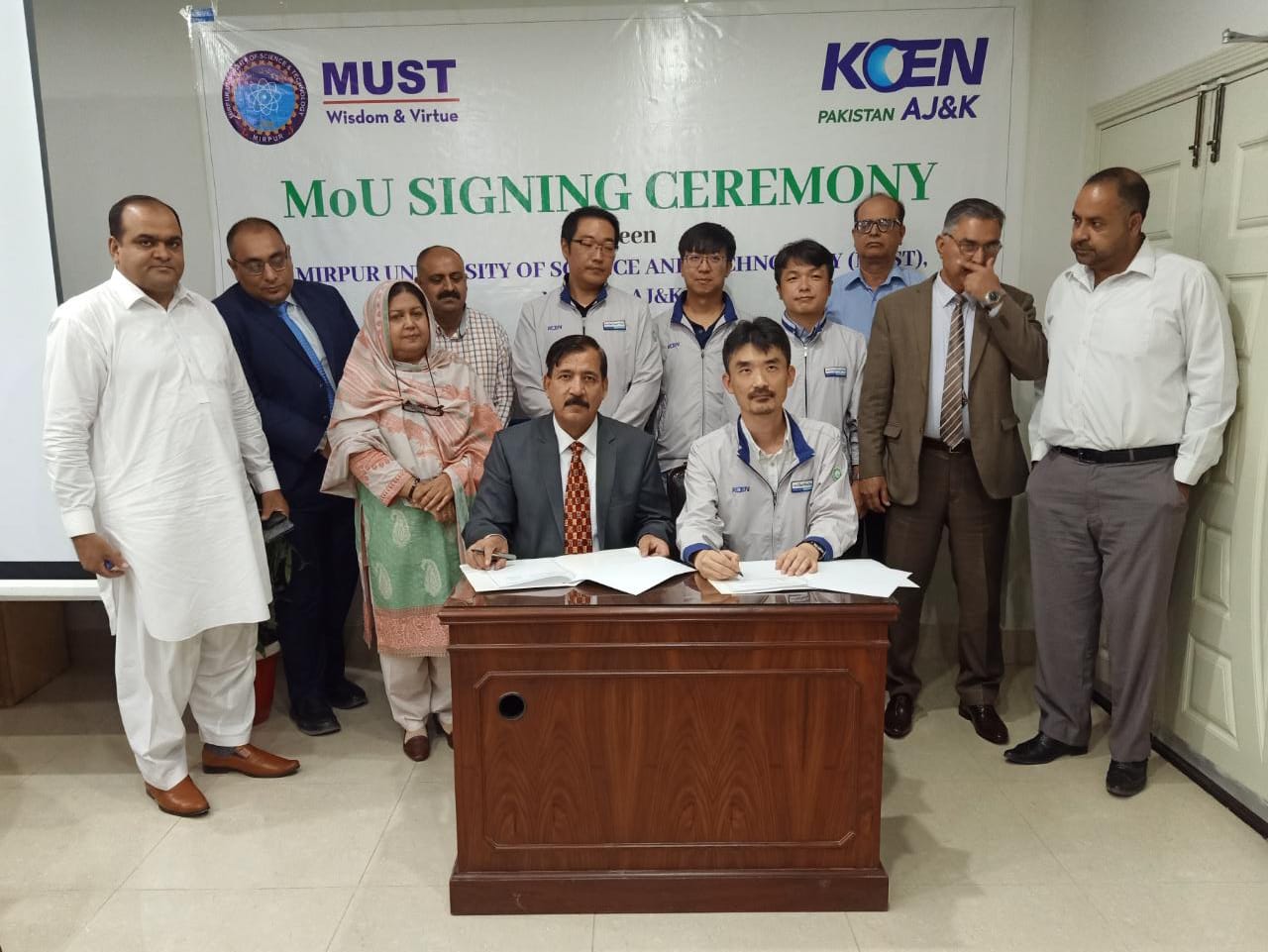 MUST, Korea South East Power (KOEN – AJ&K) Signed MoU to Provide Internships to Engineering Students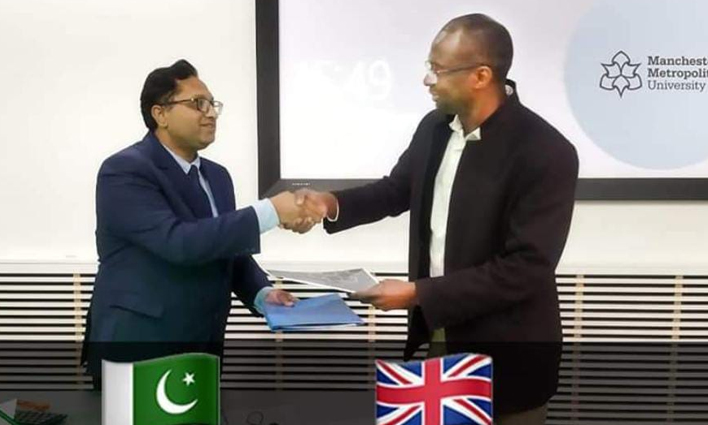 MUST, Mirpur Inked MoU with Smart Infrastructure and Industry Research (SIIR) Group of Manchester Metropolitan University ( UK)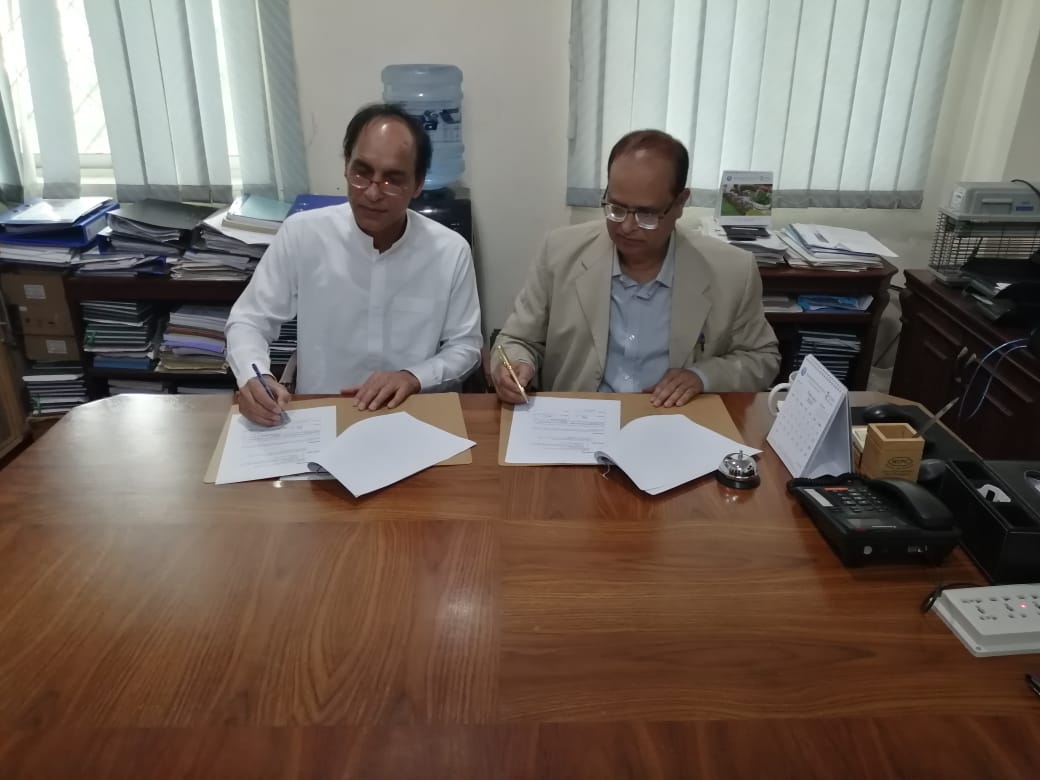 MUST, Mirpur Inked MoU with AJK Woman Development Department (WDD)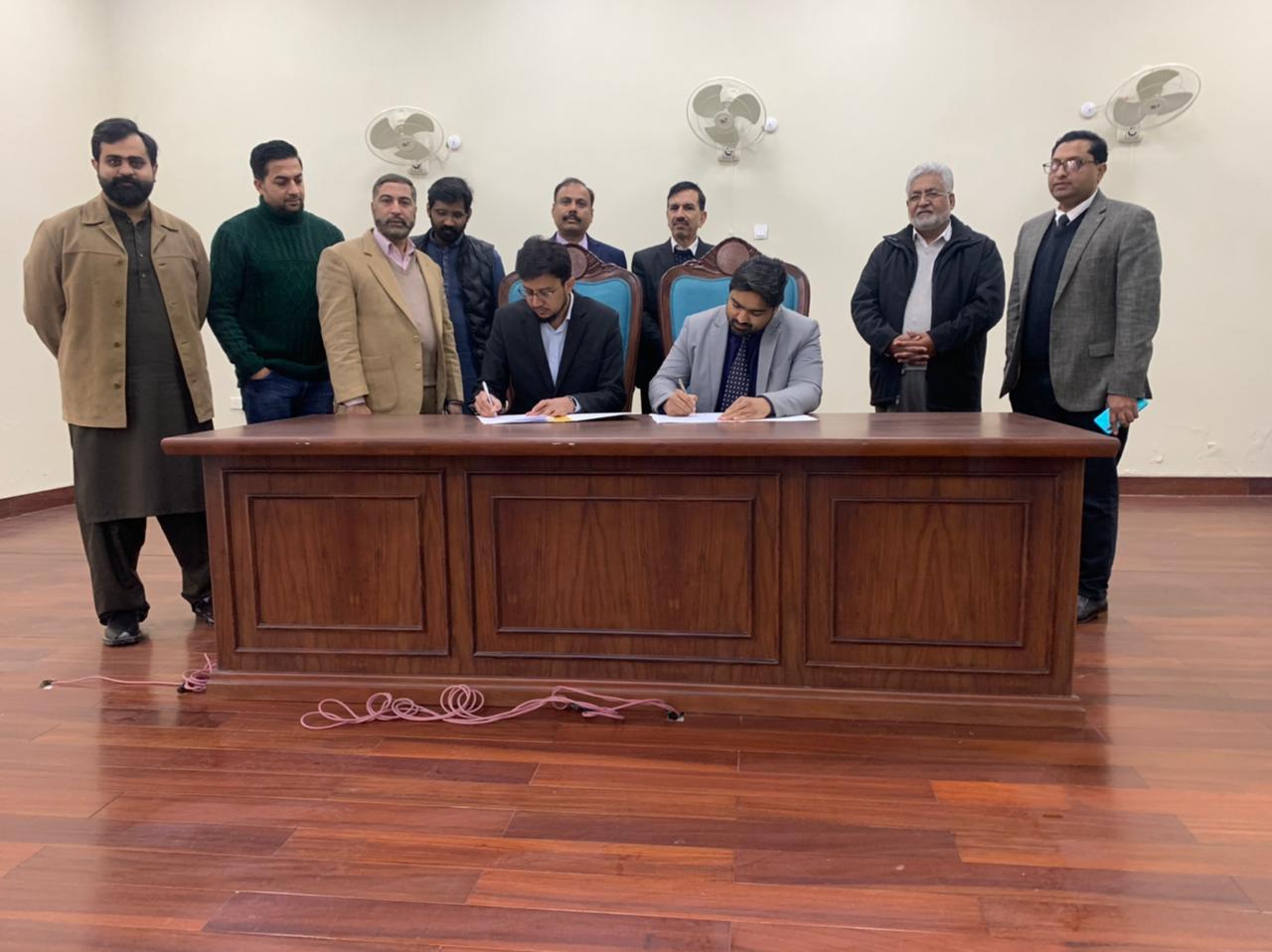 MoU Signing Cermony between MUST and (HPTI) Mangla WAPDA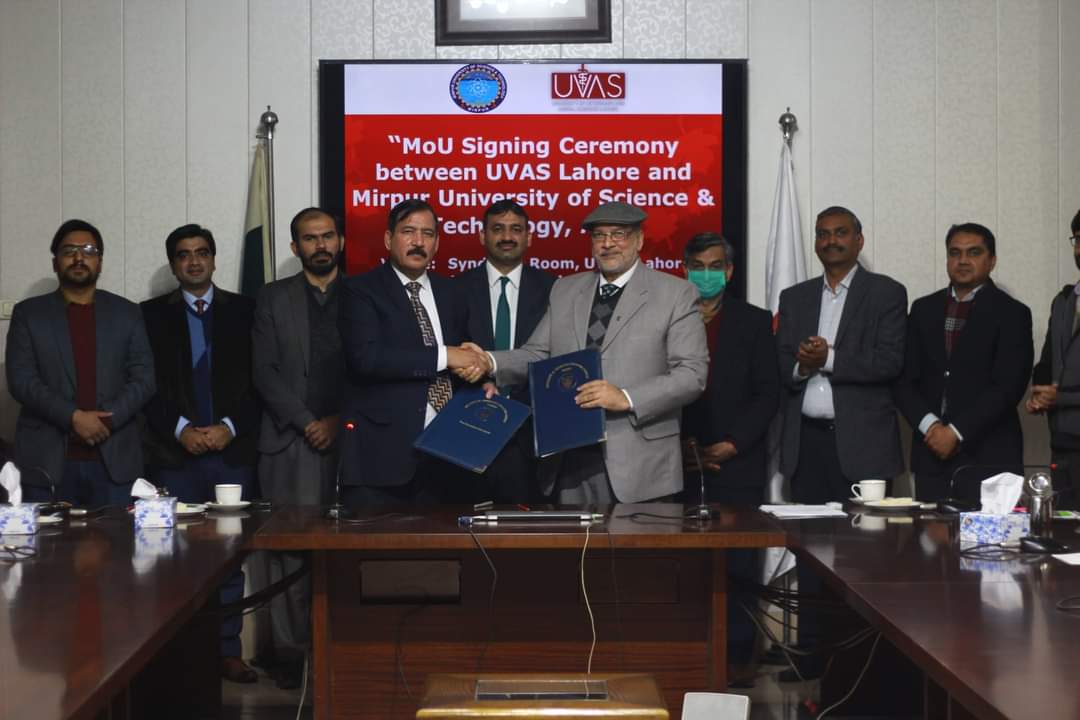 MoU Signing Cermony between MUST and UVAS Lahore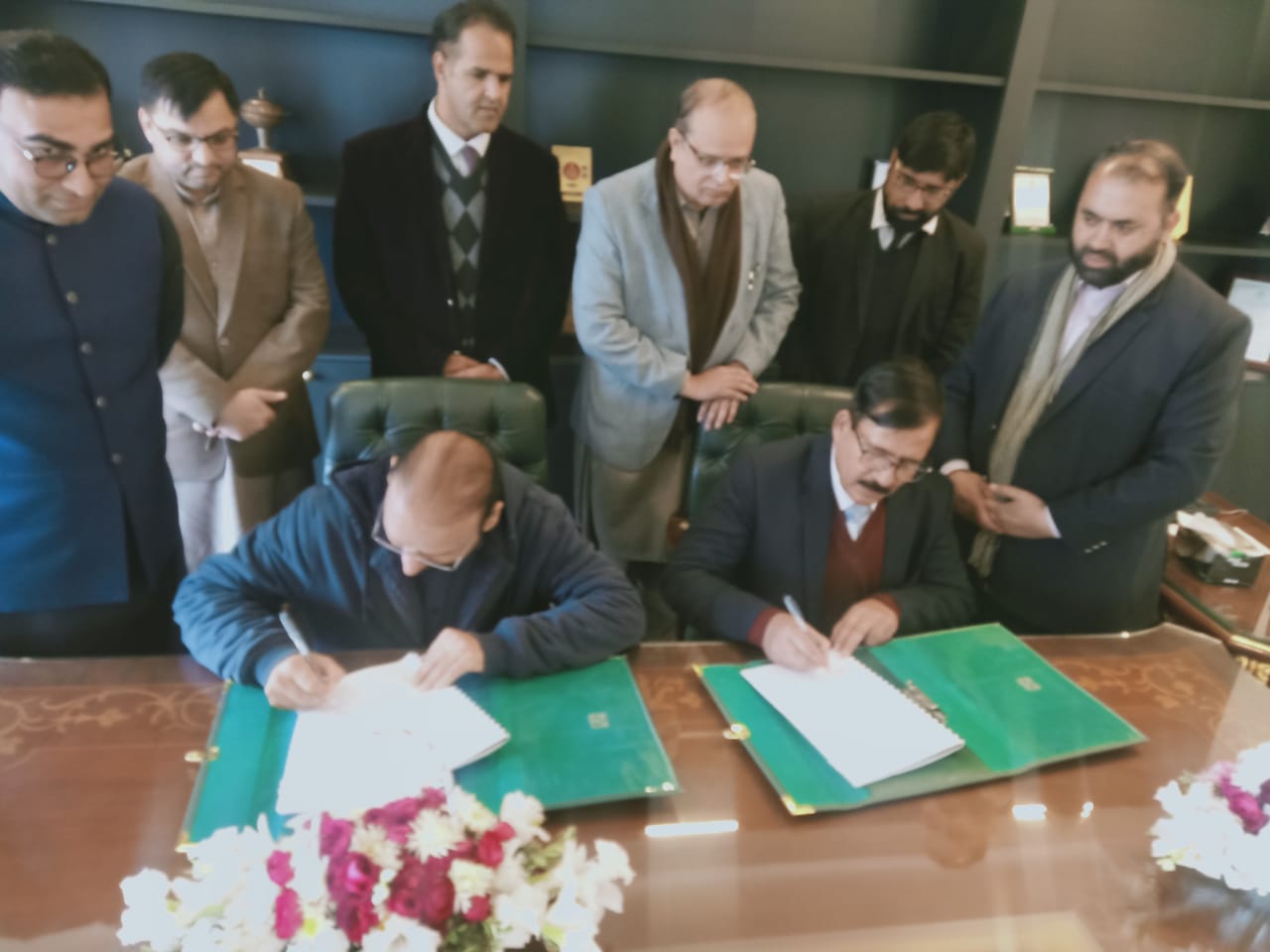 MUST and Mangla Metals sign MoU
Health Care
Health care is considered most important both for students and employees of the University. The University has hired the services of the medical specialist to provide consultation to students and employees. A plan to establish Health Care Centre with qualified doctors and paramedical staff is underway to look after the health of on campus students and the employees.
Day Care
MUST Day Care Center
Introduction
Day care center, MUST was established on 18-4-2016 in the building of Electrical Engineering. The objective establishment of a Day Care Center was to provide a facility for employees of MUST for the good care of their infants and young children, during working hours.
The fee for an admitted child is Rs.3500/- per month. University has provided one female security guard while the other is paid by the charges generated by the Day Care Center.
The running expenditures for comfort, pleasure of the children is fulfilled from the savings of Day Care Center 's income.
Administration
Ms. Asia Latif             In Charge
Supporting Staff
Ms. Abida  Bibi           Security Guard
Ms. Kousar Iqbal        Babysitter
Ms. Zanib Noor          Babysitter
Objective of Day Care Center
Children are treated with love and respect in Day Care Center.
They are provided the opportunity to engage in a wide variety of activities.
The most fundamental objective is to provide a safe, clean, and loving environment to the children to meet the satisfaction of their parents.
On the other hand, the employees can be more productive for the University with peace of mind about their kids.
Current Status
Total number of Admitted Children:     12
Ages of children: 2months- 4.5 years
Opening time:  08:00 am
Closing time:  04:30 pm
Code of Conduct
Take off shoes at the entrance.
Mothers are allowed anytime to visit their kids.
Entry and leaving time are recorded.
Special attention is paid on the hygiene of the Day Care Center.
Proposed daily Schedule
| | | |
| --- | --- | --- |
| Time | Duty | Activity |
| 08:00-09:00am | Circle time | Assalamualaikum, hugs and discussions about previous night. |
| 9:15-9:45am | Snack and bathroom break | All children must wash hand and brush their teeth |
| 10:00-11:00 am | Story time | Teachers' choice of book and discussion. |
| 11:15-12:00pm | Outdoor play | Teachers' choice of support and exercise if weather is permits. |
| 12:30-1:00pm | Lunch | All children must wash hands and brush their teeth. |
| 1:15-2:30pm | Nap time |   |
| 2:45-3:45pm | Lesson time | Shapes, numbers, alphabetic, color recognition and learning manners |
| 4:00-4:15pm | Backup | Allah Hafiz |
Clubs & Societies
Arts & Dramatics Society (AAINA)
Dhanak Magazine Society (DMS)
Green Society MUST (GSM)
MUST Arts & Decor Society (MADS)
MUST Literary Society (MLS)
Students of Women Engineering (SWE)
Student Development Circle (SDC)
MUST Media Society (MMS)
Sports Society MUST (SSM)
American Society of Mechanical Engineering (ASME)
Society of Civil Engineering MUST (SCEM)
Society of Computer system & Information Technology (SOCIT)
Society of Electrical Technology (SET)
Career Counselling
A Career Counselling Centre has been established for guidance to the students to help them in career selection. The centre is open to all students including those who wish to change or leave their courses andgraduates especially first year.Counselling service helps students acquire personal skills, self-knowledge and psychological resources which will enhance their university learning in terms of developing their full potential as students and emotionally healthy members of the community. This is achieved through counselling students individually or in groups; by contributing to the University environment through consultation and training; by studying the environment and recommending changes based on research data and judgment.Counselling service also helps in career planning and career opportunity.
Guardian Council
MUST is an organization which is not only teaching and tutoring students but also reshaping their minds to become sophisticated and responsible representatives of our society. We believe that work and integrity are not to be compromised. We ourselves determine our level of excellence.A guardian council in each department has been established to have complete information about following attributes of the students:
Economic Situation
Health Factor
Psychological Problems
Studies Report
Interaction with other students
Participation in Class
Habits
Life Style
Enterprise and Industry Links
The University is well known for its strong links with business and we are keen to build up this to encourage enterprise culture among students and teaching staff. Internship has been made compulsory for all students studying at the University at all levels.
Welfare
The Directorate of Students Affairs provides help in all possible ways in promoting talent and developing the personality of the students. It organizes seminars, symposia, debates and also provides an appropriate forum to the students to freely express and share their views, perceptions and experiences. It also organizes educational tours to give wide exposure on educational and development programmes of the state / country. Students' career counselling centre has been established, which provides guidance in all matters from admission to job placement at the end of their study programmes.The University has maintained a fund for the welfare of the students. The tuition fee of those students whose father/guardian die during their course of study will be waived off.
Kashmir Issue in New Global Political Reorientations
Kashmir Issue under the Prism of Emerging Challenges in New Global Political Reorientations . A webinar hosted by the Directorate of Network & Telecommunication Centre (NTC) of Mirpur University of Science and Technology (MUST), Mirpur AJ&K.
Network & Telecommunication Center of Mirpur University of Science and Technology (MUST), Mirpur AJ&K organized a Webinar on Kashmir issue titled: "Kashmir issue in new Global Political Reorientations" on Friday, February 17, 2023 at 1800 hours in Video Conference Room of MUST in City Campus through Zoom.