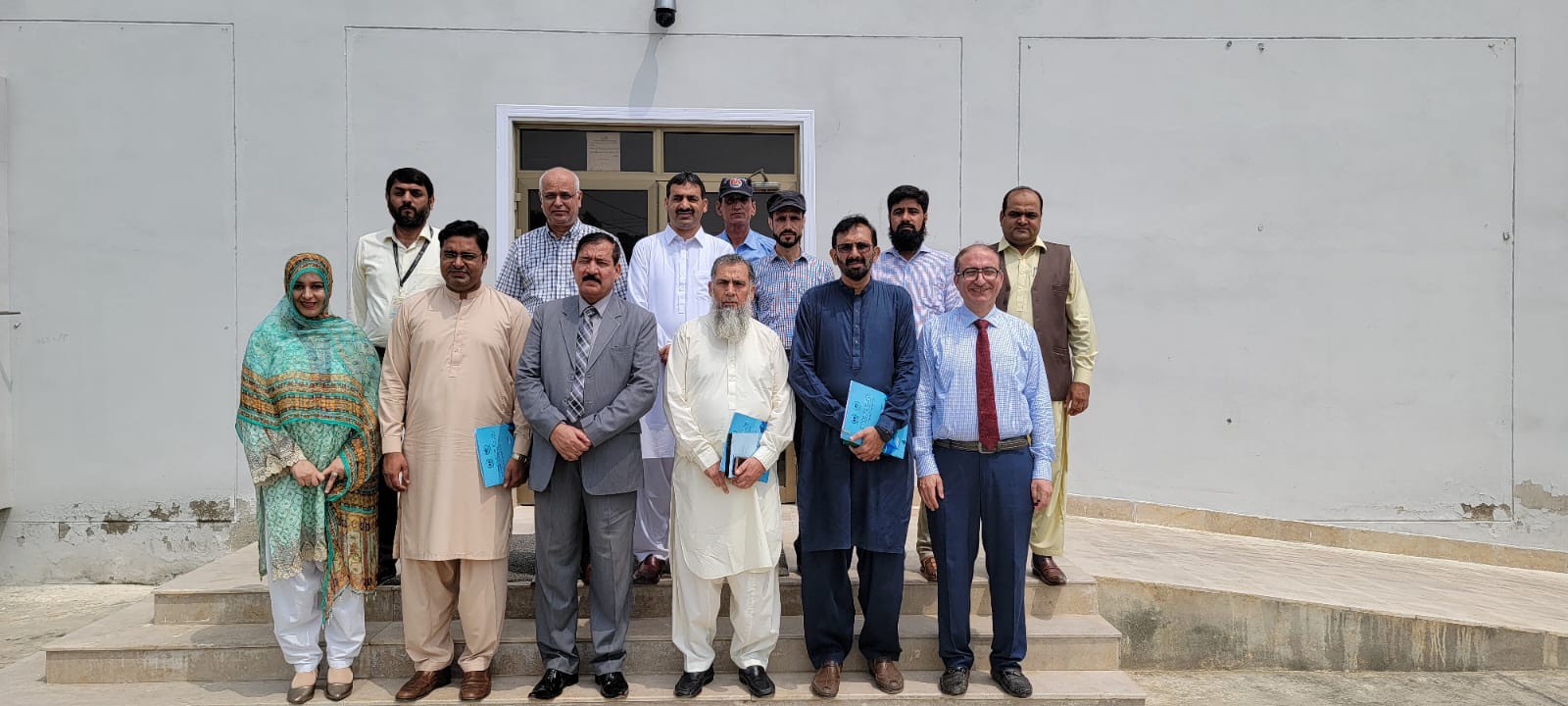 National Agriculture Education Arecdation Council (NAEAC) visited (MUST), Mirpur
August 30, 2023
Auction for Canteen (City Campus) MUST, Mirpur
September 1, 2023
Pakistan Engineering Council (PEC), Islamabad holds 2-Day OBA based re-accreditation visit of B.S.c Engineering Programs of MUST, Mirpur
The teams of Pakistan Engineering Council (PEC), Islamabad composed of Program Evaluators (PEVs) & PEC Representatives lead by Engr. Prof. Dr. Imtiaz A.Taj, Team leader / Convener & Engr. Prof. Dr. Abdul Jabbar Sangi, Team Leader / Convener conducted two-day re-accreditation visit of Mirpur University of Science and Technology MUST, Mirpur AJ&K on August 28-29 August 2023 to evaluate the BS Electrical, Software, Computer, Mechanical & Civil Engineering programs of Faculty of Engineering of Mirpur University.
Brig (R) Prof. Dr. Muhammad Younus Javed SI, Vice Chancellor MUST, Mirpur AJ&K accompanied by Prof. Dr. Syed Hassan Mujtab Jafri, Dean Faculty of Engineering and Technology, Prof. Dr. Khizer ul Haq, Registrar MUST, Prof. Dr. Anwar Khitab, Dean Faculty of Health and Medical Sciences, Prof. Dr. Muhammad khalique, Treasurer MUST, Mr. Kamran Hameed, Controller of Examinations, Syed Zeeshan Ashiq, Project Director / Director Planning & Development, Chairpersons of Engineering Departments & Directors paid warm welcome to esteemed members of the delegation of Pakistan Engineering Council on their arrival at MUST Secretariat Jari khas.
Prof. Dr. Syed Hassan Mujtab Jafri, Dean Faculty of Engineering and Technology briefed the delegation regrading land & infrastructure, departments & running programmes, research publications of faculty members & status of PhD faculty, admission policies, curricular & co-curricular activities, health & sports facilities, professional development programs of faculty & administrative staff.
After the presentation the Conveners of visitation teams along with PEC representative visited wings of Registrar Office, Treasurer Office, Planning and Development, Project Directorate, Examinations, Engineering Departments and the general facilities of the institution (Classrooms, Labs, Examination Halls, Libraries, Cafeterias, Sports Complex, hostels & allied facilities) and thoroughly reviewed implementation of OBE system with evidences on nine main and 66 sub criteria.Teams of Pakistan Engineering Council showed satisfaction and suggested some minor improvements as part of continuous quality improvement. Engineering Departments of MUST, Mirpur AJ&K welcomed the suggestions and pledged it's true implementation for greater interest of students.