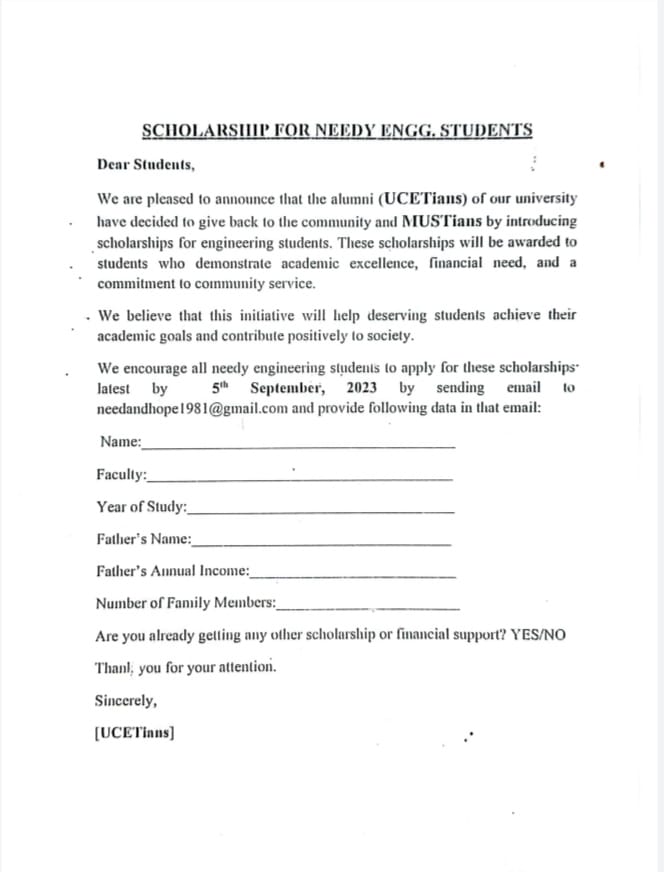 Scholarship for Needy Engg. Students
August 29, 2023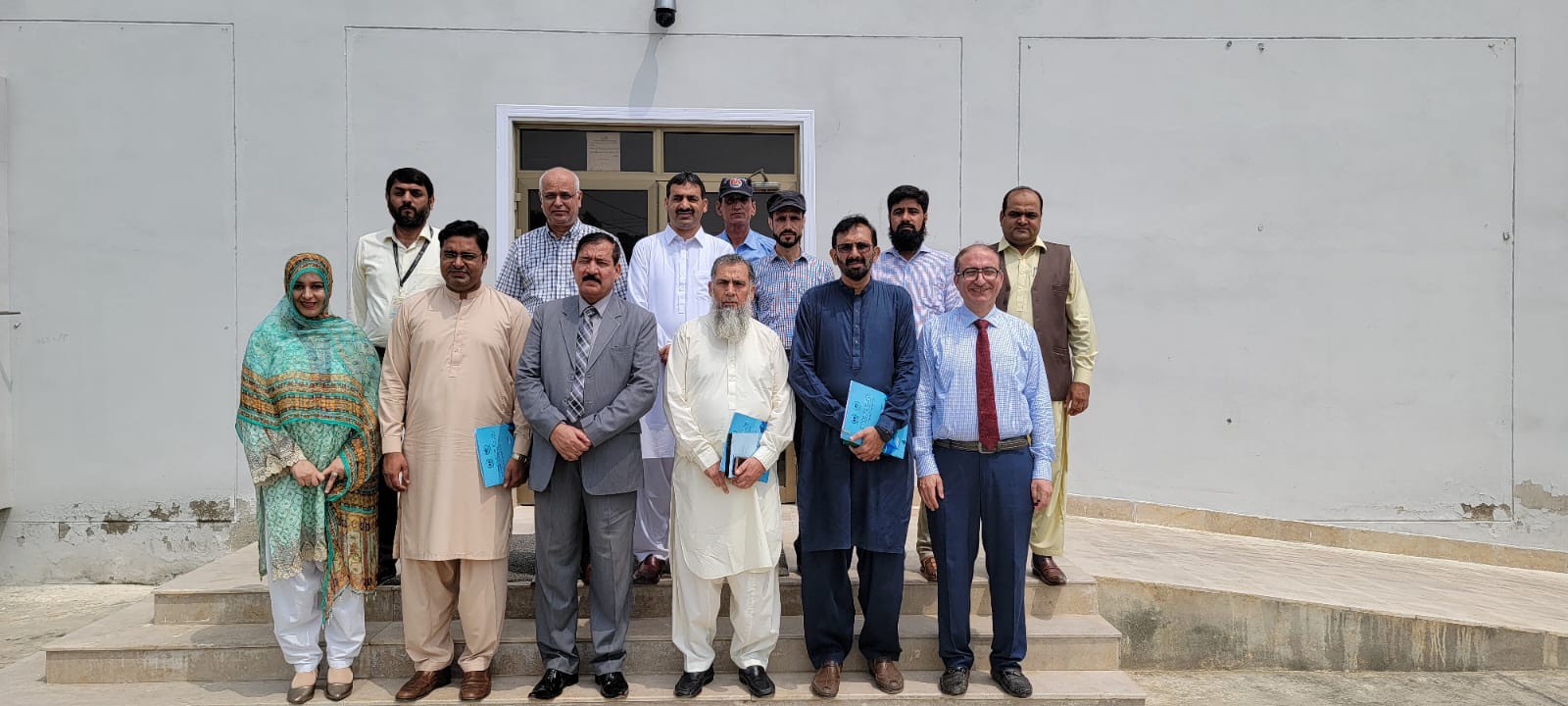 National Agriculture Education Arecdation Council (NAEAC) visited (MUST), Mirpur
August 30, 2023
Hostel Allotments are Open
HOSTEL ALLOTMENTS ARE OPEN
Applications are invited for Hostel allotments in four Boys and two Girls Hostels during Fall-2023.  All interested candidates are directed to submit their applications to the admin office of the Provost office for Boys and Maryam Girls Hostel for Girls till 29-09-2023.
Required Documents
The following documents are required to apply for Hostel allotment:
Copy of Student CNIC.
01 Recent passport size picture.
Application form fee of Rs.430/- (challan can be generated from

http://challan.must.edu.pk/

)
Application forms are available at university website

https://must.edu.pk/downloads/

.
Students of first semester are encouraged to submit the prescribed application forms with attested copy of Intermediate result card.
Copy of previous semester result (Attested by Chairperson or Departmental CMS Coordinator).
Copy of Student's University ID Card
Copy of Domicile.
General Instructions
Provision of incorrect data may case rejection of the application.
Residents are not allowed to interchange or sublet their rooms.
The students from the departments situated at Jarikas can only apply for Jarikas hostel facilities.
Priority will be given to 1st year students belong to far long areas.
The allotments will be made purely on academic merit for the period of one year and cannot be challengeable at any forum.
For further assistance, contact Mr. Abbas, Hostel Supervisor (0345 5293988) for boys and Ms. Siara, Hostel supervisor (03335009649) for girls allotments.
PROVOST HOSTELS