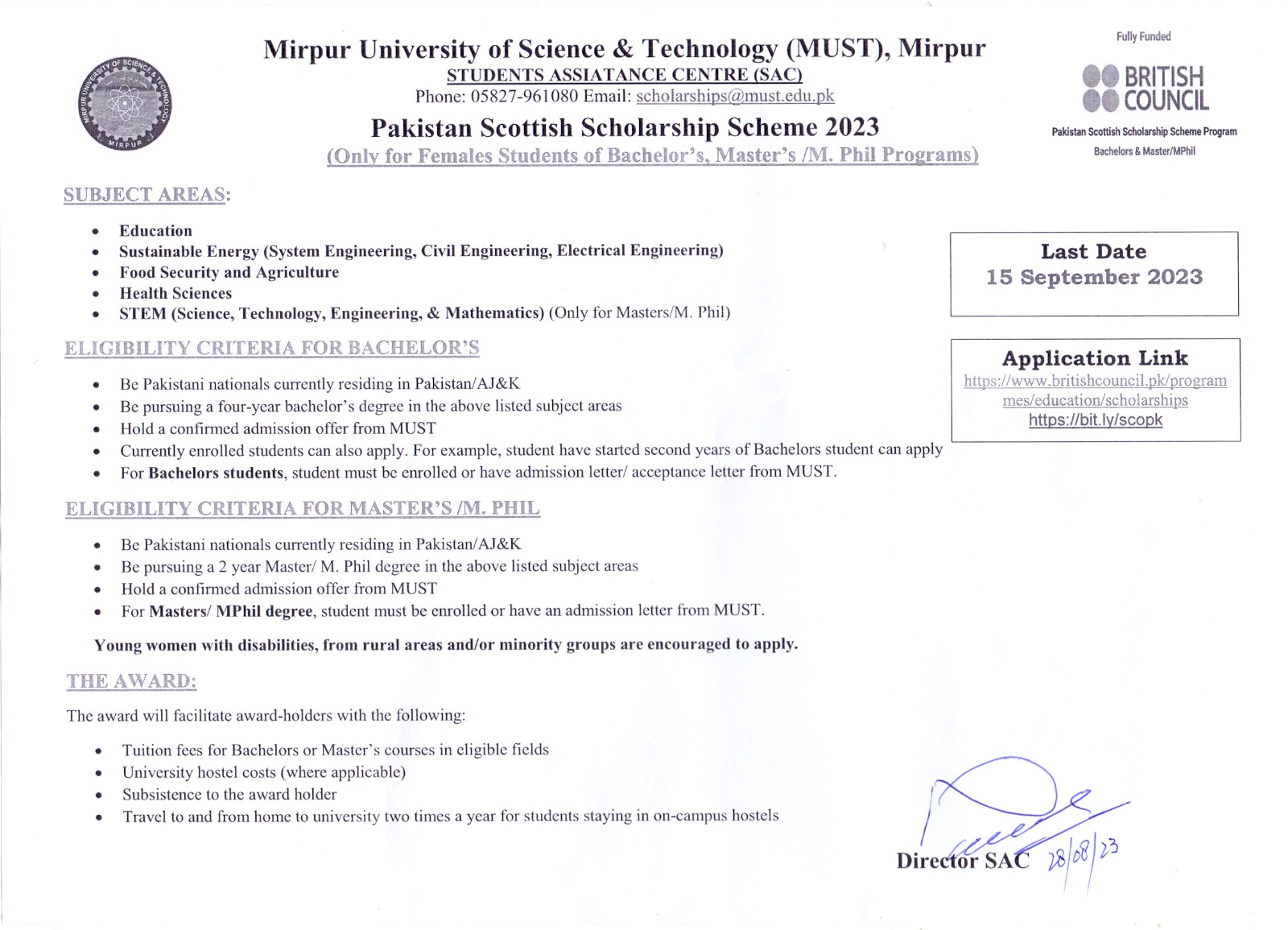 Pakistan Scottish Scholarship Scheme 2023
August 29, 2023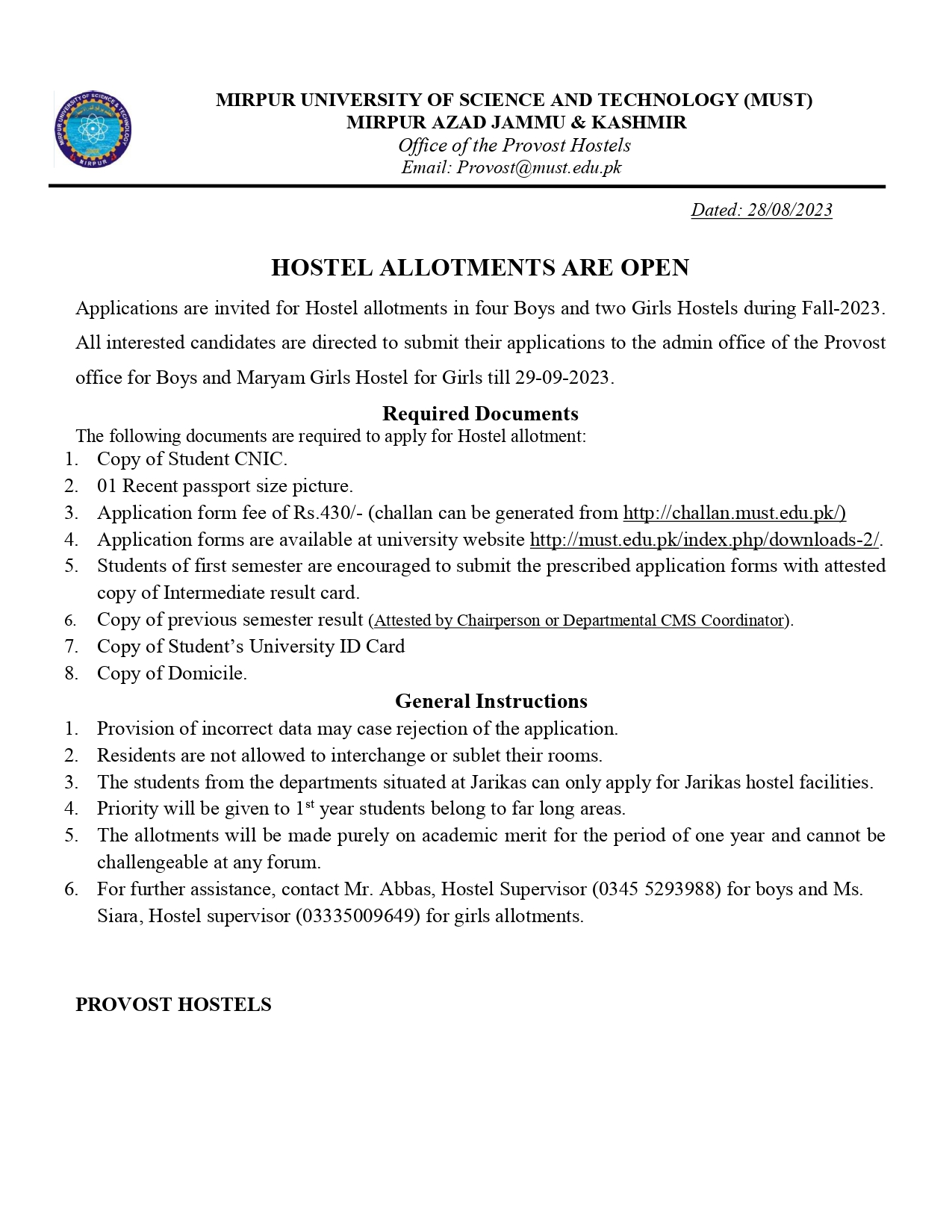 Hostel Allotments are Open
August 29, 2023
Scholarship for Needy Engg. Students
Dear Students,
We are pleased to announce that the alumni (UCETians) of our university have decided to give back to the community and (MUSTians) by introducing scholarships for engineering students. These scholarships will be awarded to students who demonstrate academic excellence, financial need, and a commitment to community service.
We believe that this initiative will help deserving students achieve their academic goals and contribute positively to society.
We encourage all needy engineering students to apply for these scholarships latest by 15th September 2023.