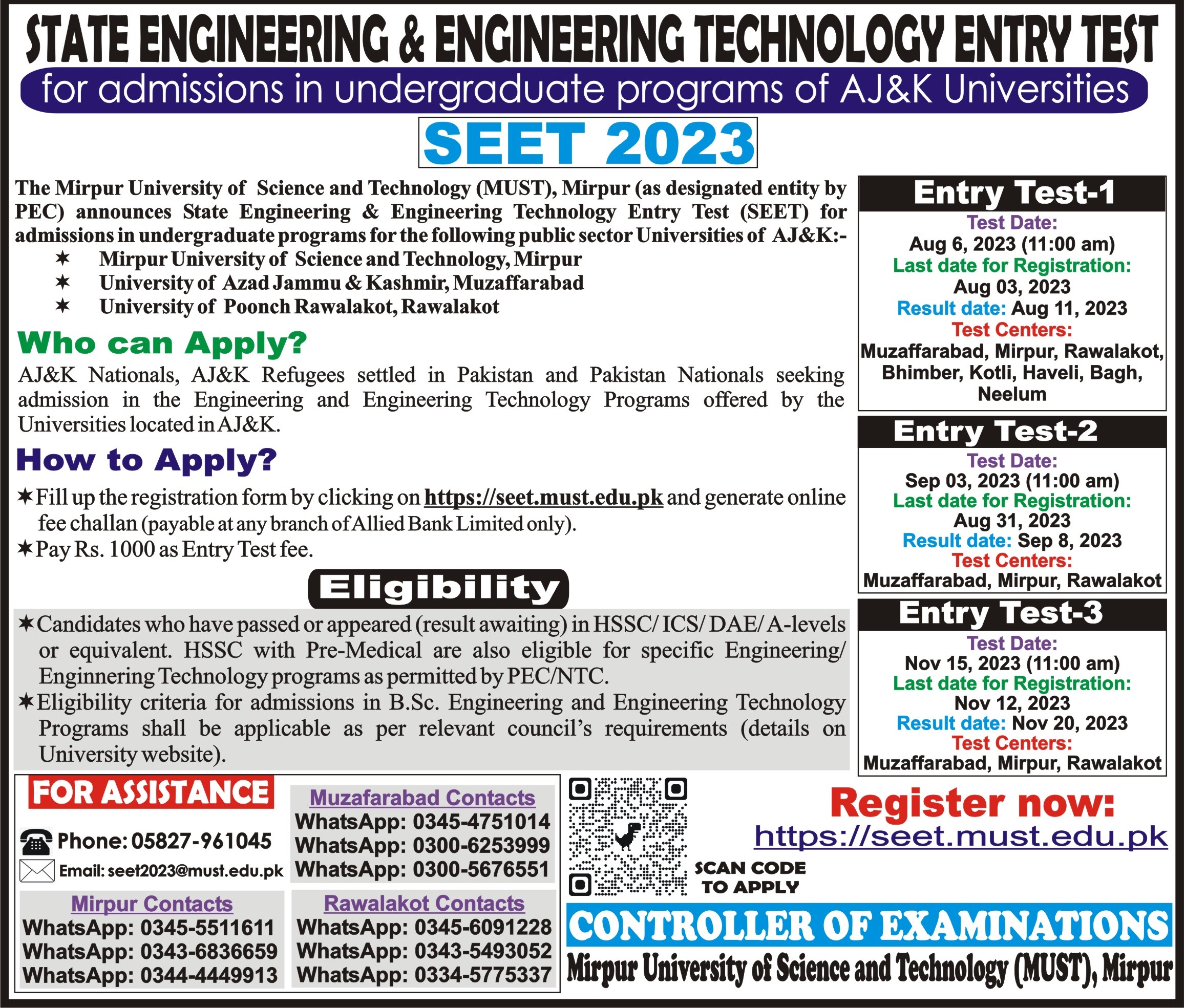 State Engineering & Engineering Technology Entry Test (SEET) 2023
July 7, 2023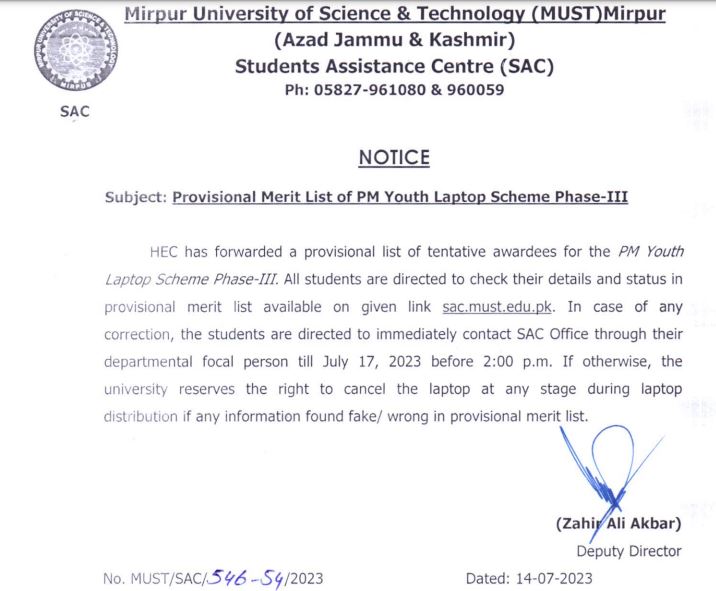 Provisional Merit List of PM Youth Laptop Scheme Phase-III
July 14, 2023
The University of Utah Organized a 3-Day Training Workshop in Collaboration with (NUST) on Strategic Planning
The University of Utah organized a Three -Day training workshop for Department Chairs of Public Sector Universities on Strategic Planning, as part of the USAID's Higher Education System Strengthening Activity (HESSA). Hosted by the National University of Sciences & Technology (NUST) Islamabad, the workshop was attended by 30 Department Chairs representing 16 partner Universities of HESSA. These Universities have partnered with USAID's HESSA to strengthen their capacity of developing and delivering market-driven education and research to enhance graduate employability.
Facilitated by Dr. Mike Barber, University of Utah and Dr. Sajjad Ahmad, University of Nevada Las Vegas, the Department Leadership prepared Strategic Plans for their respective sections, developed mission and vision statements, core values, developed goals and performance indicators to measure success of their departments. Building on from the earlier batch, this training focused on the required skills to be a successful leader with a visionary approach to sustainable improvement in faculty and student success.
In his opening remarks, Dr. Mike Barber welcomed the faculty from HESSA's 16 partner universities and elaborated the objectives and impact of the project. Dr Osman Hasan, Pro Rector Academics NUST welcomed all the participants on campus and appreciated USAID for the continuous support to advance higher education in the country and for engaging international experts in all its trainings.